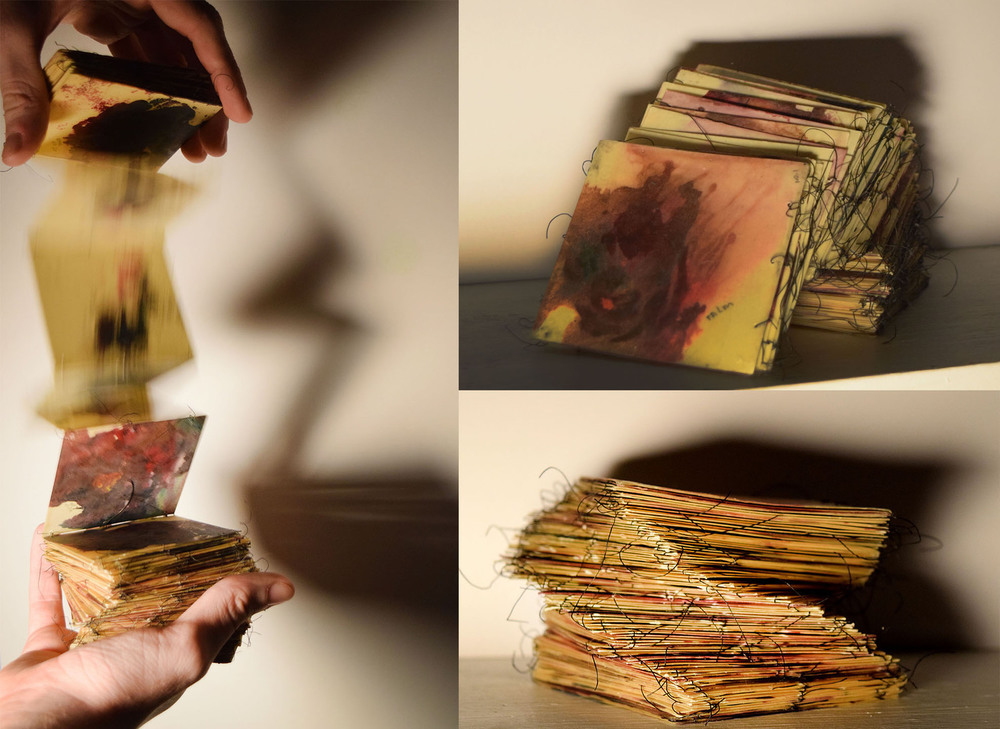 Statement
Bruised calls action to the social change in regards to domestic violence, abuse and neglect towards women that is desperately needed in our local community. I thoughtfully choose raw and tactile materials such as wax, soil, tattered fabric, and personal clothing objects because they reference our day to day lives. I recognize the power that common objects can carry symbolically and metaphorically. Soil has potential for growth. Clothing is referential to personal identity lost through emotional and physical turmoil. Wax and cheesecloth are used for preservation and reflect on the preserved anger and sadness that remain tucked within our souls when we are hurt by those we love. I specifically use grass seed to reference the passing of time. It starts as a seed and under certain conditions it's life span will change. It is planted, it sprouts, it grows, and it dies. It represents life, it represents childhood, and it represents innocence. I use this lifecycle to my advantage; it's says a great deal about the human condition when left unattended. I water the seeds to let them grow, then I stop watering them only to let them wither away. I feel this is representative of the souls of those who endure abuse - they too wither under critical and harsh conditions.
Abuse is loud with anger, but the suffering is something that is incredibly quiet and isolating. The insurmountable load is carried by oneself, it is desolate and will persistently remain. The anguish will continue to permeate every single moment, until we reach a point when carrying around a past of violence and abuse no longer induces shame and blames the victim.
The objects that I make are used to create a looming presence. This work is honest, grotesque, and presents the viewer with intimate objects to honestly examine the circumstances of abuse on the body and mind. My use of the abject centers on the extinguishing of domestic violence, abuse, and neglect towards women. This is a conversation that needs to be had.